World of Content is officially certified by GS1 for the capture of label information for the pharmacy sector. As a result, World of Content can now serve an even larger part of the market through its Data Management Service (DMS) by using the Certifai platform.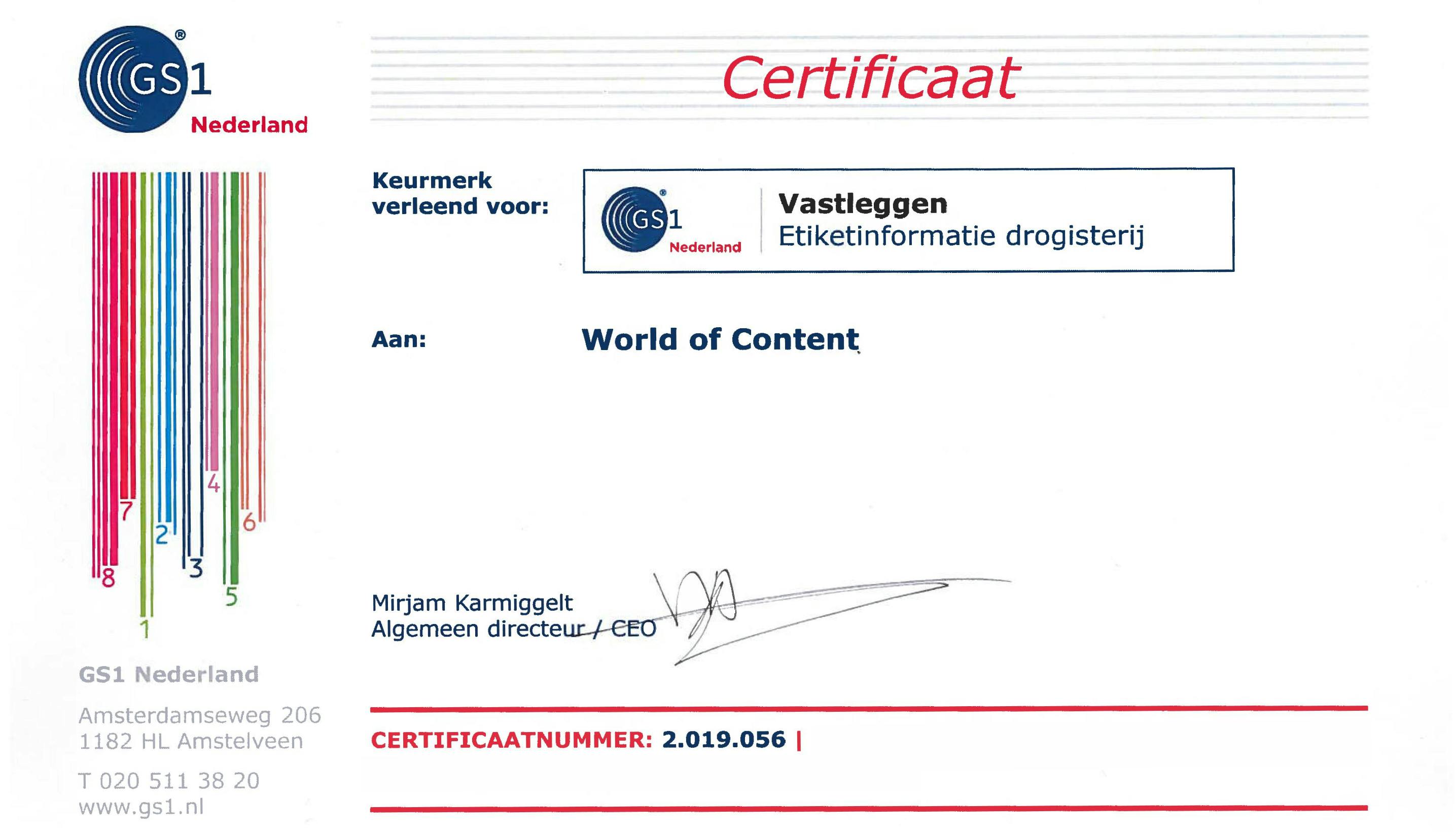 Earlier this year, World of Content was already certified by GS1 for capturing logistics and label data for food products. One of the key strengths of the service is that data is captured fully automated within 48 hours. Now, a few months later, World of Content has obtained the certificate to capture data for customers within the pharmacy sector with the same service quality.
The core of the collaboration can be summarized in the following steps:
Suppliers or retailers send all their digital product labels to World of Content;
A data specialist can bulk upload products (up to hundreds at the same time) into the Certifai platform within seconds;
By using Artificial Intelligence, the data is automatically analyzed and recognized in line with the set data quality standards of GS1;
With the use of an automated feed, the certified product data is available within the customer's GS1 account.
When the 4 actions above (which together take less than 48 hours) have been completed, all certified product data can be directly consumed by all retailers. This method eliminates the need to send physical products, so there are no transportation costs involved. With only a quick on-sight validation of the logistical data, World of Content makes it possible to make data available within GS1 in less than 48 hours.
"We always strive to provide our customers with a complete service. Therefore, we are very proud to be able to help brand manufacturers and retailers within the drugstore industry. The combination of our Product Experience Management (PXM) platform and the Data Management Service allows us to serve our customers from A to Z, saving them both time and money. That's why we're here!", said Sven van de Voorde, Online Marketeer at World of Content.
Curious about our service? Please contact us for a demo or for more information.